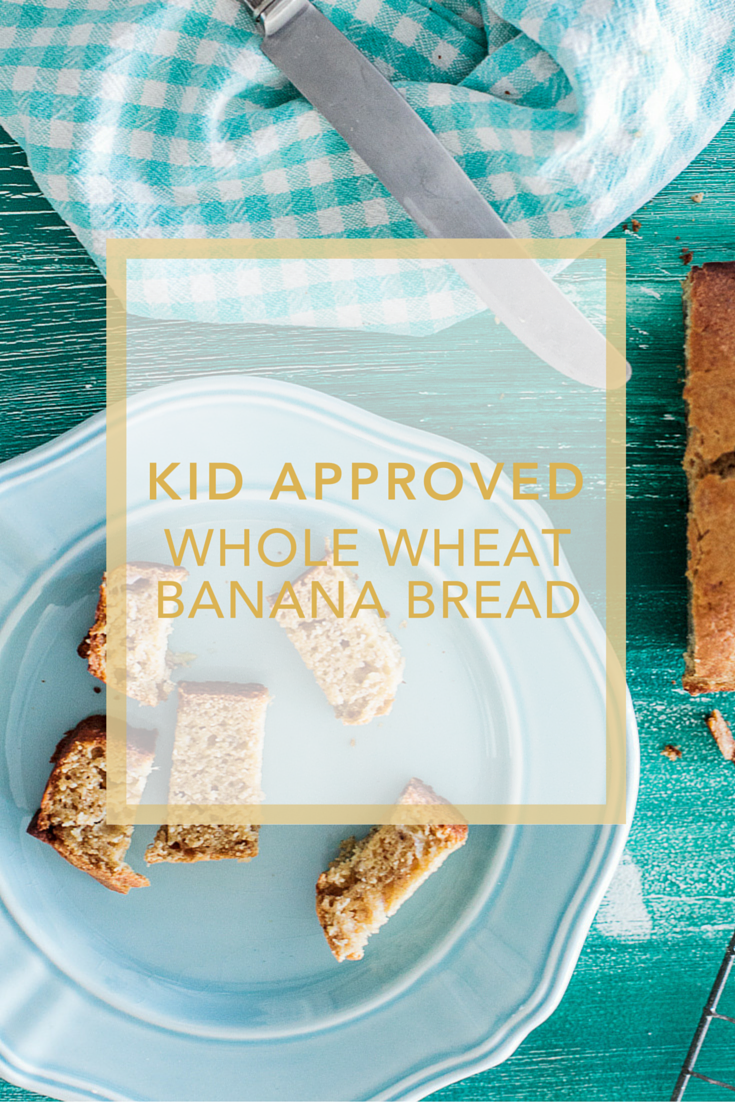 If your kids are anything like my daughter, they can smell 'whole wheat' a mile away. Pancakes? Yes, please! Whole wheat pancakes? No way! In an effort to keep whole grains in Liberty's diet (and mine) I've been experimenting with whole wheat recipes, which has been kind of challenging. Whole wheat flour is a completely different animal to white flour – it's nuttier, denser and is prone to yielding results that are less fluffy more…hockey puck. After a lot of experimentation, I am getting there with whole wheat. One of my first successes has been a banana quick bread. Banana bread is a favorite of mine and something I like to drink with a hot chai latte to take me back to the (long ago) days of picking up a quick breakfast on the way to work in Sydney. The banana bread of those days was laden with sugar and three sticks of butter and while there's nothing wrong with that cake for breakfast is probably not a good parenting choice on my part. At least not every day 😉
Banana bread is one of those fabulous comfort foods that makes your house fill with a sweet, warm scent and is just too tasty to resist. I've been working on this one for a couple of months and the result is a light, moist and just-sweet-enough banana bread that will please toddlers and adults alike!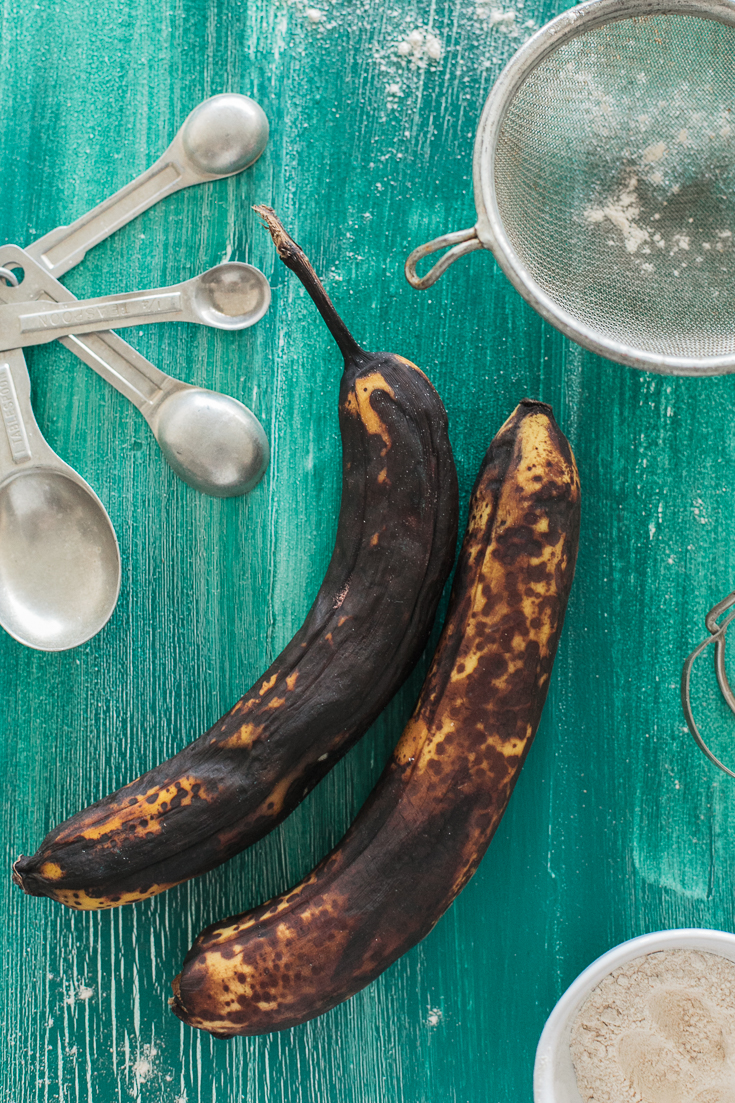 Instead of cups of white sugar and cups of butter, this banana bread is sweetened with super ripe bananas and 1/2 a cup of coconut sugar (you can also sweeten with maple syrup or honey) and uses grapeseed oil (you can substitute coconut oil, too). It's also packing a great fiber punch with 100% whole wheat flour as the base. It really is a healthy treat.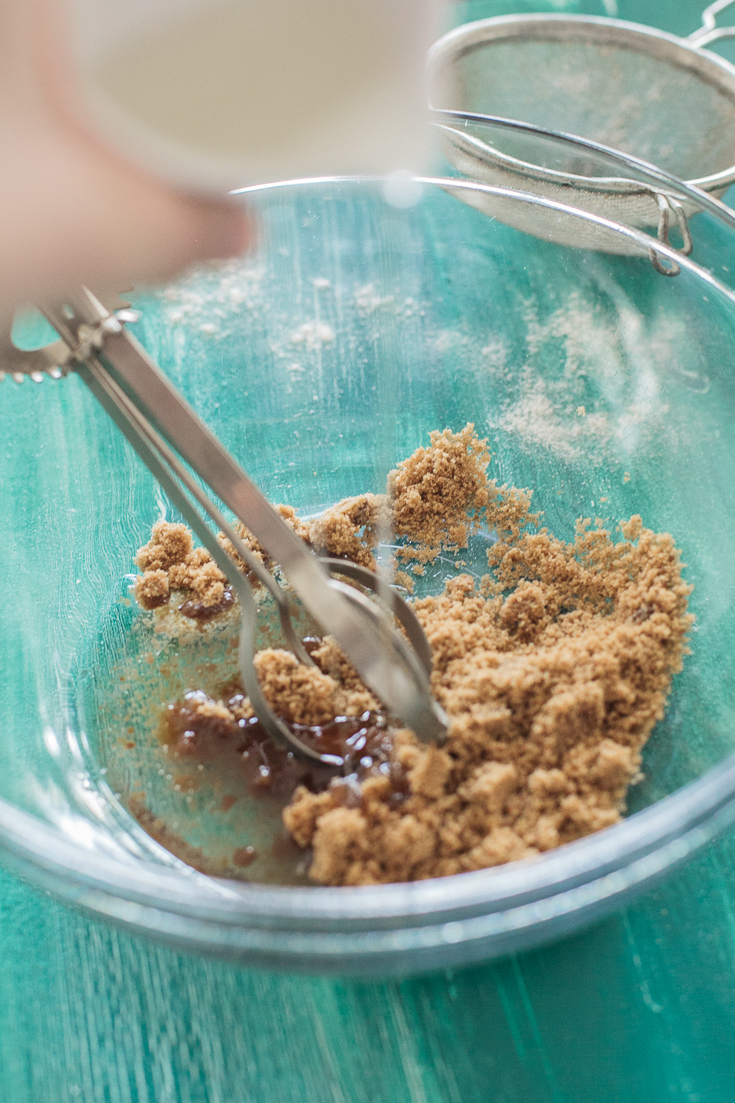 The key to keeping the bread fluffy and not dense and flat is to make sure you activate the baking soda prior to mixing it into the batter. I chose to do this with 1 tablespoon of apple cider vinegar.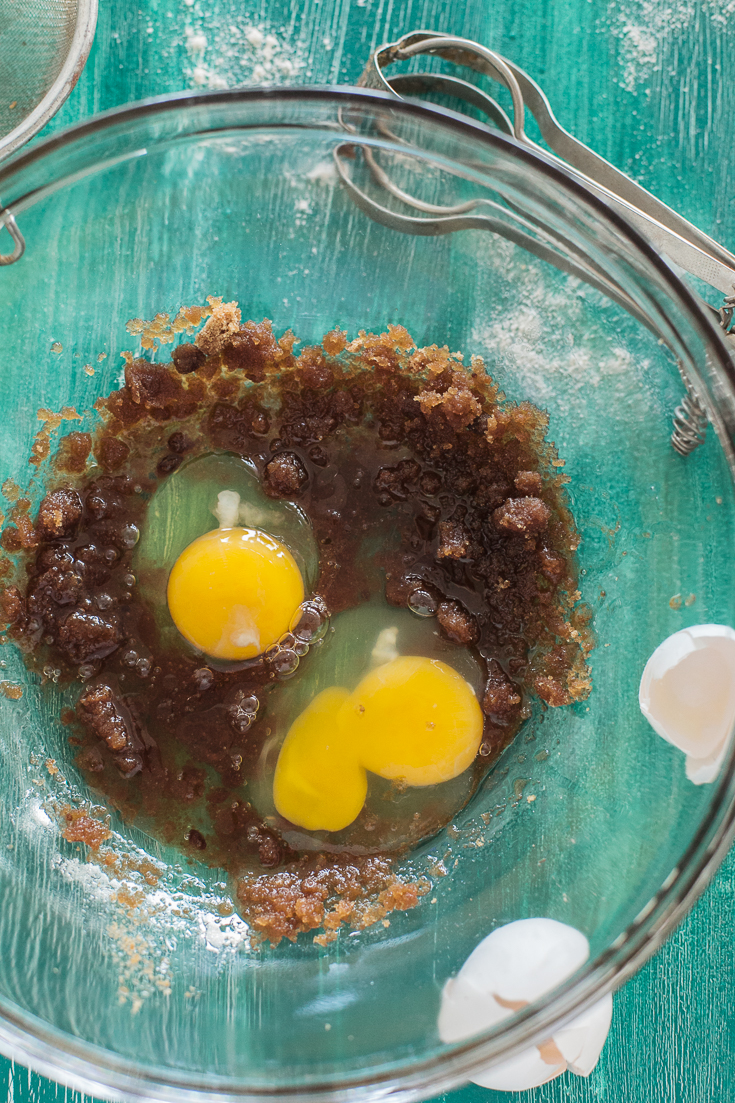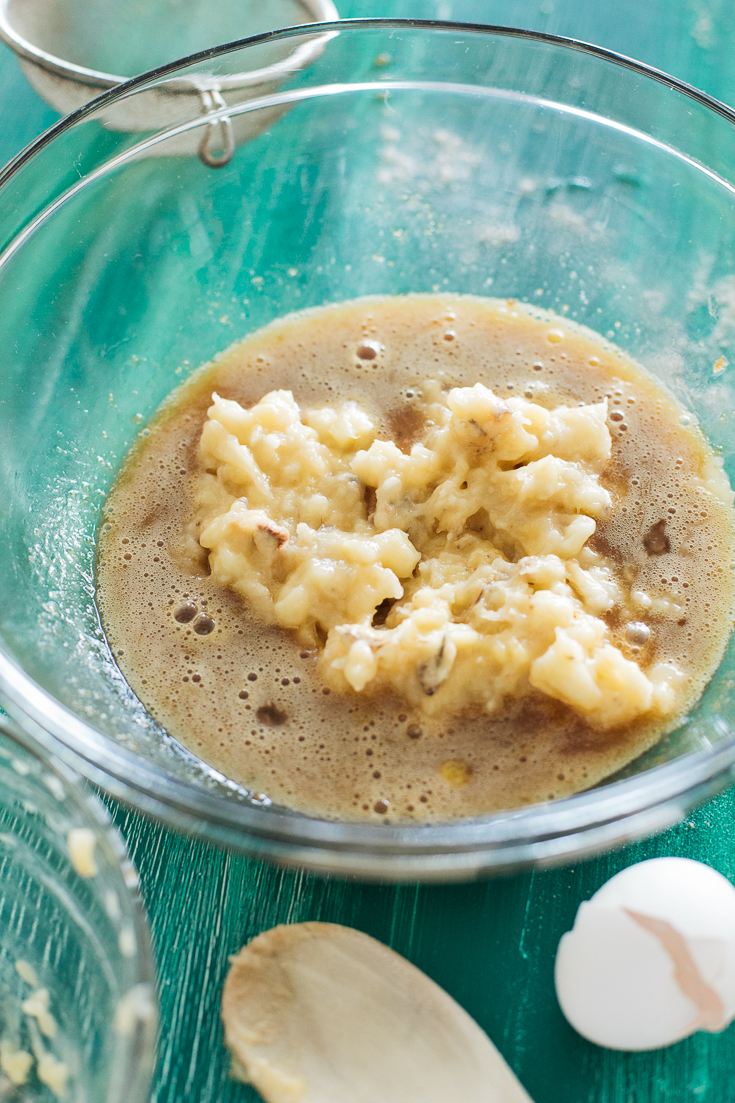 Whole Wheat Banana Bread Recipe
INGREDIENTS
⅓ cup grapeseed oil (or melted coconut oil)
½ cup coconut sugar (or maple syrup/honey)
2 eggs
2 large bananas, mashed (about 1 1/4 cups)
1/4 cup buttermilk (or milk activated with 1/4 teaspoon vinegar)
1 teaspoon baking soda (activated with 1 teaspoon apple cider vinegar)
1 teaspoon pure vanilla extract
½ teaspoon salt
1¾ cups whole wheat flour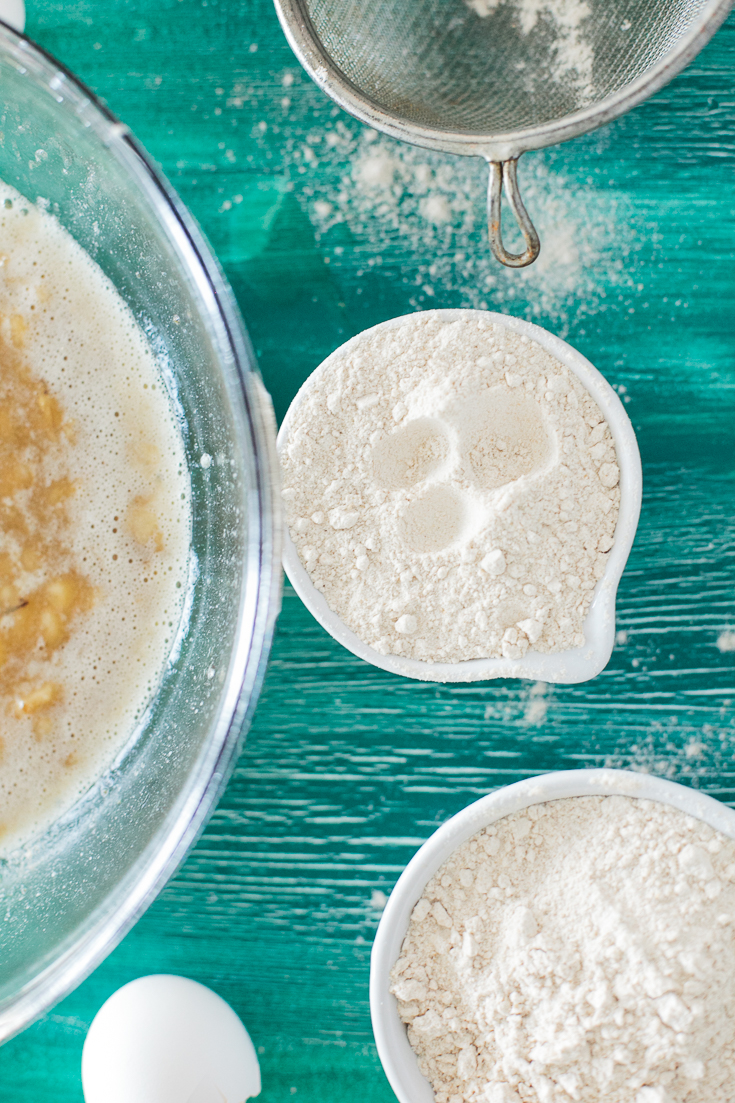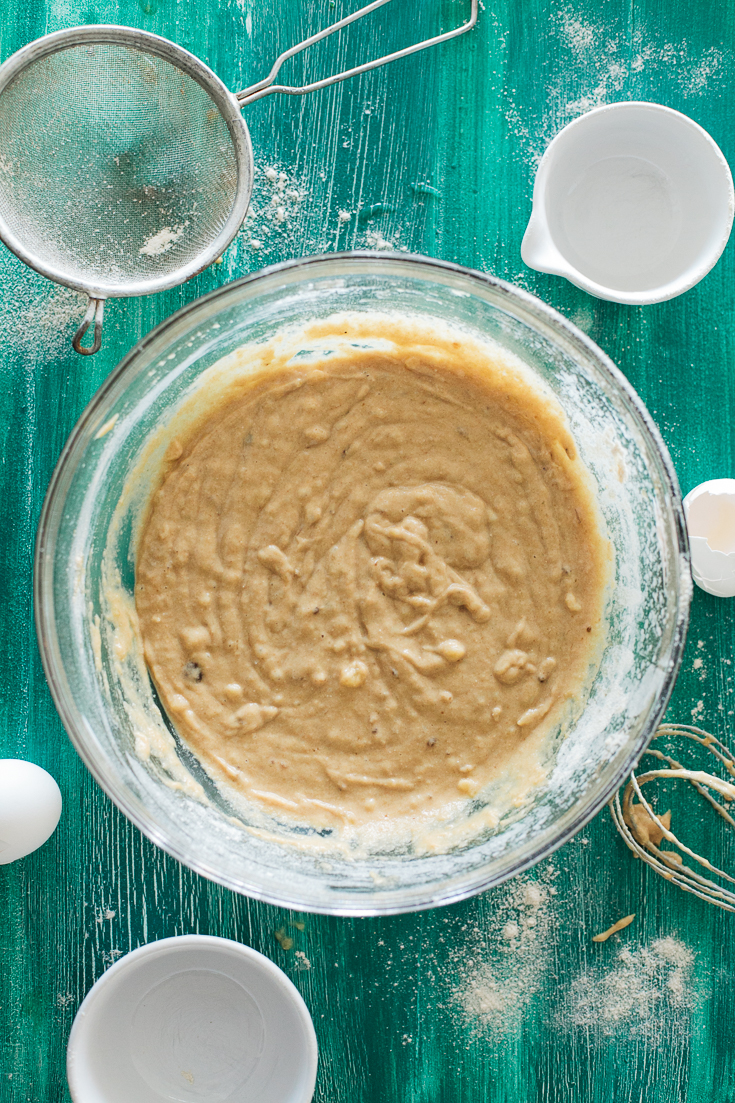 INSTRUCTIONS
Preheat oven to 325F degrees and grease a loaf pan.
In a large bown, beat oil and coconut sugar together with a whisk. Add eggs and beat thoroughly then whisk in bananas and buttermilk.
Add the activated baking soda, vanilla and salt and whisk until combined.
Stir in sifted flour until combined, being careful not to overmix. Lumps are okay with this recipe.
Pour the batter into the greased loaf pan.
Let batter sit in pan for fifteen minutes to let the baking soda activate a little more.
Bake for 55 minutes at 325F or until a tooth pick can be pulled cleanly from the centre of the bread.
Cool bread in loaf pan for 15 minutes and then transfer to wire rack. Allow to cool for an additional 15 minutes before slicing, if you can resist!
Serve with a banana cinnamon smoothie (or a Chai latte for mom & dad!).
Enjoy!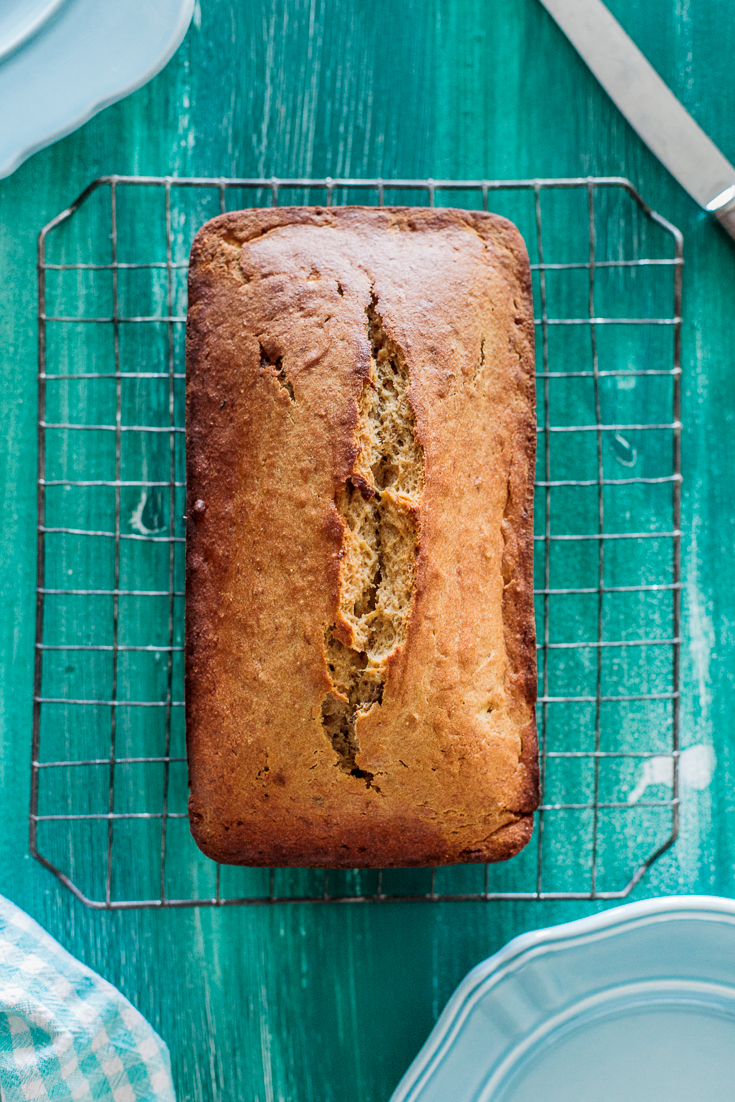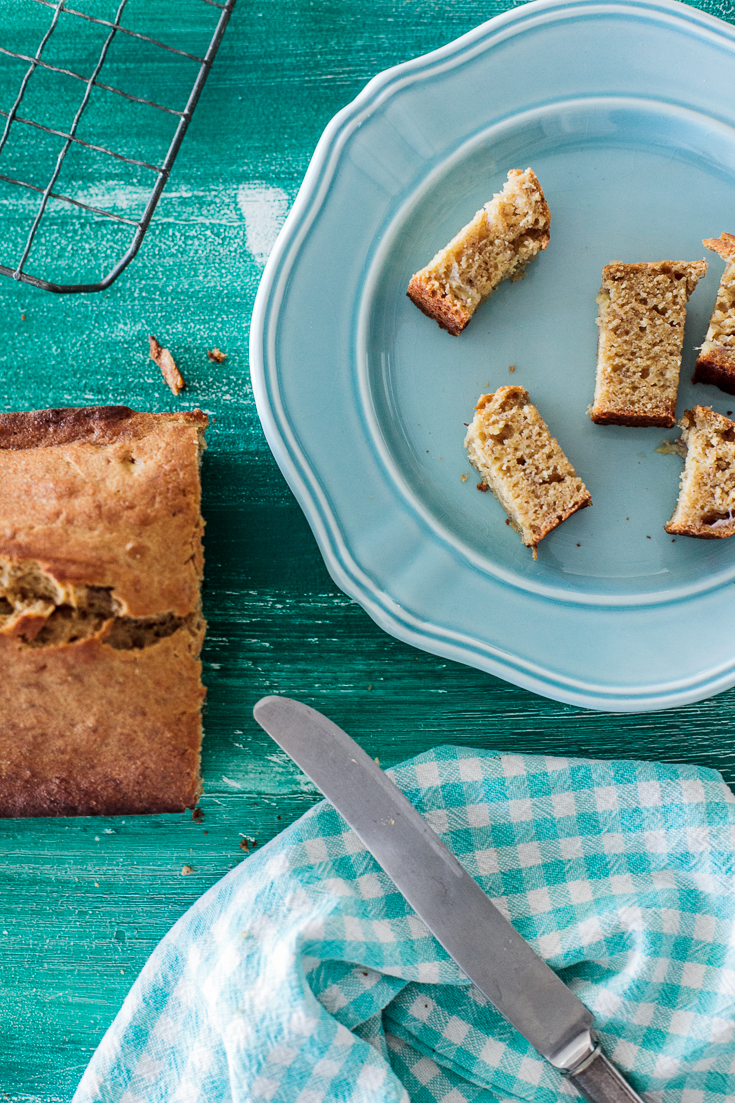 Let me know how your kids go with this banana bread. Hopefully they love it as much as my little one did!